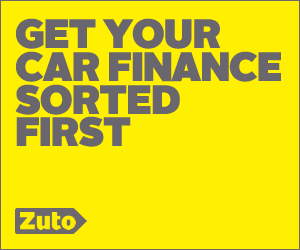 Car loan 4u offer auto loans for cars to be purchased from any UK motor dealership, approved dealers by Car loan 4u or webcars4u. The representative APR can be offered from as low as 7.9%, but the applicants credit rating must be in very good order to qualify for this rate.
The way the system works is an applicant applies online or by phone, car loan 4u accept up to 90% of applications. Depending on an applicants credit circumstances, carloan4u will make an offer with a credit limit, loan details including the representative APR offered and terms offered. If the applicant accepts the terms of the offer, the applicant can choose a car from the options of auto car dealers mentioned above. The funds once a car has been chosen by the applicant will be transferred via bank transfer to the auto car dealer, once the funds have cleared the happy customer drives off in their car of choice.
Car loan 4u are regulated by the FSA and licensed by the office of fair trading under the consumer credit act 1974. Carloan4u is a licensed credit broker.
Registered office: Car loan 4u Ltd, Winterton house, Winterton way, Macclesfield, Cheshire, SK11 0LP.
My personal opinion of this company is that there certainly must be a big market for this type of business and i'm sure Carloan4u are doing very well from a business point of view. The 7.9% APR offered is certainly not the best that can be offered in the personal loan market for good credit. Also if the applicant has a good credit rating to qualify for the 7.9% APR then whats the point using them so they can transfer the funds to a dealer, auto dealers will be very relunctant to drop prices when credit is involved and "cash is king". If the applicants credit rating is poor then the applicant will be paying some high APR like 12 month loans offer and the credit limit will be small, so my opinion is why not borrow from a company that specializes in poor credit and purchase a cheap car from Ebay? makes more sense and "cash is king".
From a positive point of view it could be very convenient to use Carloan4u as it cuts out alot of hassle if not in the mood for messing around.
This post is a basic review and should not be taken has financial advice. More research will be required before considering an Auto loan.
Customers Reviews
Let's hear from real clients of CarLoan4U. I have compiled customers feedbacks from many online sites. There mix comments. Some with 5 stars and also a number of 1 star rating. Following are a summary of those reviews:
Daisy
From the moment I completed the application i had fast, friendly, helpful service. I felt with Suzie from start to finish and can say I received a 5* service. I would recommend to everyone!!
W. Stallard
I chatted to Simon Reid He went through everything with me He explained it in lay-mans terms So easy to understand Nothing was too much trouble for him
One little form and an email to Car Loans 4 you to tell them what car i wanted and 72hrs later i was arranging with the car dealer to collect it. (it only took so long as it over a weekend )
The finance side was easy, even though i dont have the best credit rating, and i even got a good APR.
I will be using again in the future and i wouldnt hesitate to recommend Car Loans 4 You
Churinder Katoorah
The service is well above excellent. My personal advisor Suzie Gear has been very supportive and very helpful throughout the process of getting a car. I cannot express myself enough how happy I am for choosing car Loan 4 U, it does exactly what is said on the website. For anyone searching for a six stars service look no further just close your eye and when you open your eye you are in your new car cruising. Once again I thank you Suzie Gear and the entire team you are all one hell of a team. Thank You.
Carlyle Henry
First experience with Car Loan 4U well exceeded my expectations.
Fantastic well over 5* service made my life lot easier.
*** SPECIAL THANKS TO SUZIE GEAR AND HER TEAM ***
Anyone looking to buy a car, go to "CAR LOAN 4U" your dream will come true….
Conclusion
Based on our research, CarLoan4U is definitely worth checking out. You can get more details here.